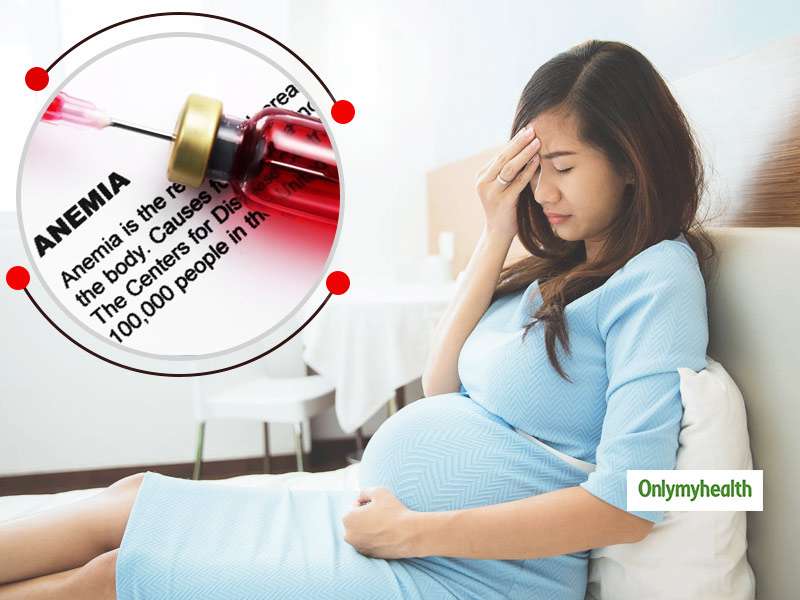 ANAEMIA IN PREGNANCY
Introduction of anaemia:
Anaemia is a major killer in India

Statistics reveal that every second Indian woman is anaemic

One in every five maternal deaths is directly due to anaemia

Anaemia affects both adults and children of both sexes although. Pregnant women and adolescent girls are most susceptible and most affected by this
Definition of anaemia:
Anaemia is a clinical condition when the haemoglobin level in the blood is below the lower extreme of the normal for the age and sex of the individual.
Definition of anaemia in pregnancy :
According to the standard laid down by WHO. When the haemoglobin concentration in peripheral blood is < 11gm/ dl.
Causes/classification of anaemia in pregnancy:
A. Physiological anaemia of
B. Pathological anaemia of pregnancy:
Decreased intake/deficiency anaemia isolated or combined :

Iron

Folic acid deficiency
Vitamin B12
Protein

Increased loss/haemorrhagic:

Acute: Following bleeding in the early month or APH

Chronic: Hookworm infestation, bleeding PUD, bleeding haemorrhoids.

Hereditary:
Sickle cell anaemia/hemoglobinopathies

Hereditary hemolytic anaemia
Other hemoglobinopathies.
Bone marrow insufficiency:

Hypolasiaorb aplasia due to radiation drugs (Indomethacin aspirin etc).

Anaemia due to infection: Malaria

Anaemia due to chronic disease: Chronic renal
Management of a case of anaemia:
Severe anaemia:
Clinical features of both iron and folate deficiency

Symptoms:

Lassitude and a feeling of exhaustion

Weakness
Palpitation
Anorexia
Indigestion


Signs/examination findings:
Pallor of varying degree

Evidence of glossitis and stomatitis

Koilonychia

Oedema (may be due to pre-eclampsia or protein)
Investigation of anaemia:
A. Investigation of iron deficiency anaemia:
Blood picture :

Reduced Hb%, MCV, MCH

and MCHC

Biochemical findings: Serum iron, ferritin, and % saturation and serum total iron binding
B. Investigation of folate deficiency anaemia
Blood picture: Hb% is reduced but MCV is increased (macrocyte).
Bone marrow examination: Megaloblasts are found.
Special test: serum, and red cell
C. Investigation for other medical and obstetrical statuses:
TC, DC, ESR

ECG
RBS

Blood grouping

Echocardiography
Ultrasonography
Treatment of Iron deficiency anaemia:
A. General treatment:
Diet: A realistic balanced diet rich in protein
B. Specific treatment:
Oral Iron therapy: Ferroussulfate 200mg - 1gm/day in tab or cap form. A maintenance dose of 200-400 mg/day should be continued for at least 100 days to replenish the iron store.
C. Management during puerperium:-
Prophylactic antibiotic to prevent infection

Iron therapy should be continued for at least 3 months to replenish iron store
Complications of anaemia in pregnancy:
Maternal complications:
A. During pregnancy:
Pre-eclampsia

Heart failure

Pre-term labour.
B. During puerperium: There is an increased chance of:
Puerperal sepsis

Subinvolution

Failing lactation
Fetal complication:
Increased incidence of LBW.

IUGR.

IUD.