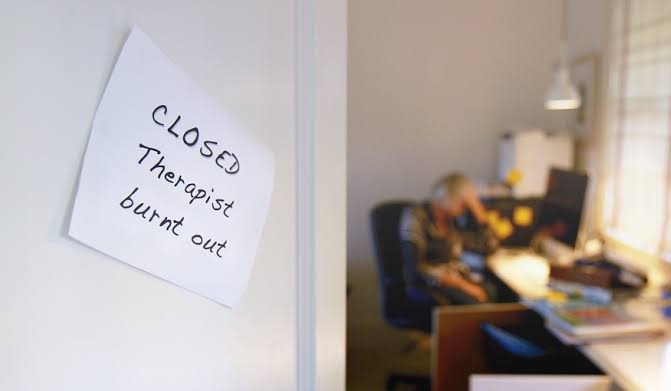 What Massage Therapists Can Do to Prevent Burnout
What Massage Therapists Can Do to Prevent Burnout
Massage therapists frequently neglect to take care of themselves since they devote so much of themselves to their patients.
You put a lot of physical effort and spend a lot of time on your feet as a massage therapist. You might have so many clients to see on a busy day that it would be impossible to fit in a quick break.
You're likely experiencing massage therapist burnout if you're worn out, sore, lacking ambition, and feeling more stressed than content at work.
Here are some useful tips for preventing massage therapist burnout so that it doesn't affect your career or well-being:
Also read: Burning testing
Stress
The results of prolonged stress are referred to as "burnout." Long-term stress can start a raging fire before it burns itself out.
The following elements can prolong burnout:
A packed schedule

Not having the tools necessary to complete your work effectively

Unclear expectations for the job

Unfavourable working conditions

Working for long periods of time without a break

An imbalance between work and life
Unfortunately, a lot of massage therapists run the risk of burnout and the typical accidents that can result from it. When accidents do happen, your practice and career could be at risk. For this reason, massage insurance is often recommended.
Working as a masseur is physically intensive and frequently accompanied by a heavy workload. Additionally, it requires multitasking and a lot of daily social interaction. Massage therapists who don't take enough time to rest and recover may experience burnout, which prevents them from feeling their best and doing their jobs well.
How to stop burning out
Despite being rigorous, massage therapy is a rewarding profession. Massage therapists must set aside some time each week for routine self-care in order to avoid burnout.
When you aren't well, how can you expect to support others in getting well? Pouring from an empty cup will be bad for your health and performance as a massage therapist. If you're experiencing burnout, you won't be providing your consumers with the best treatment.
These simple self-care techniques are available to massage therapists. Set aside time each day for self-care to avoid injury and burnout.
Change your daily routine
Examine your present schedule to determine if there are any adjustments you can make to lessen your workload while maintaining high-quality care. You might wish to adjust your treatment schedule, for instance. Perhaps you can simplify your approach by using shorter treatment sessions rather than lengthy blocks. To give yourself more time to recover, perhaps you could increase the interval between clients. You may provide your best effort and avoid burnout by striking a balance between your requirements and those of your clients.
Get a massage yourself
It's wise to put your advice into practice as a massage therapist. You can improve both your physical and emotional health by getting a massage. You can keep up with the physical demands of your profession and get rid of any aches and pains you may have acquired from being on your feet all day long. All it takes is just one massage appointment every two to three weeks. Additionally, you can further your level of relaxation and take care of injury-prone areas like your hands, neck, and shoulders at home by using self-massage techniques.
Get assistance
Getting an extra set of hands might be a good option if you're taking on more clients than you can handle. You may run your massage therapy business more effectively with the support of on-demand staffing solutions provided by business management software. These tools are a godsend for any massage therapist who is struggling to keep up with their daily needs and can help with an array of tasks, from recruiting to staffing, treatment, and scheduling.
Pay attention to your body and thoughts
Always discover ways to look after yourself both before and after getting a massage. This can involve breathing exercises, meditation, eating balanced meals and snacks, staying hydrated, and taking a break to stretch in between clients. Such simple self-care practices might offer you the energy boost and motivation you need to get out of your rut and avoid experiencing more burnout.
When your body and mind are overworked, burnout results. To manage burnout and stop it from happening again in the future, massage therapists must practice self-care. Keep in mind that the level of care you provide to your customer reflects the level of care you provide to yourself. As a result, give your health some attention and adjust your schedule as necessary.
Also Read: difference between elliptical and cross trainer