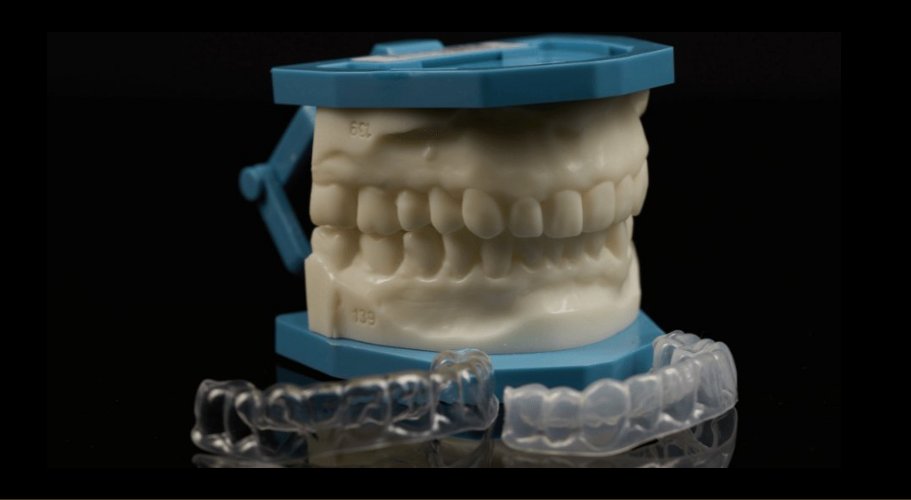 The Role of Diagnostic Wax-Ups like TRIAD in Smile Design and Full Mouth Rehabilitation    
The Role of Diagnostic Wax-Ups like TRIAD in Smile Design and Full Mouth Rehabilitation
Smile design and full mouth rehabilitation are complex dental procedures that require careful planning and meticulous execution. One invaluable tool that aids in achieving predictable and successful outcomes is the use of diagnostic wax-ups. Among the various options available, TRIAD diagnostic wax-ups or similar materials have recently gained significant popularity. But what is their essential role in smile design and full mouth rehabilitation? Read on to find out in this article.
Understanding Smile Design and Full Mouth Rehabilitation
Smile design involves the comprehensive assessment and planning of various aesthetic factors to create an ideal smile for a patient. It takes into consideration elements such as tooth shape, size, color, alignment, and gingival contouring. On the other hand, full mouth rehabilitation focuses on restoring the entire dentition's function, aesthetics, and oral health. These treatments often involve multiple procedures, such as crown restorations, veneers, orthodontics, and implants, to achieve the desired outcome.
Importance of Diagnostic Wax-Ups
Diagnostic wax-ups serve as a crucial tool in the planning and communication stages of smile design and full-mouth rehabilitation. They involve the creation of a physical or digital model that simulates the desired outcome. Here's why diagnostic wax-ups, including TRIAD, play a pivotal role in these procedures.


Visualizing the Final Result
Diagnostic wax-ups provide a visual representation of the proposed treatment outcome. They allow the dentist to evaluate and modify the aesthetic and functional aspects of the case before beginning any irreversible procedures. By physically or digitally sculpting the desired shape, size, and contours of the teeth, the dentist and the patient can visualize and discuss the final result, ensuring they are aligned with their expectations.
Evaluation of Occlusal Relationships
A proper occlusal function is vital for long-term success in full-mouth rehabilitation. Diagnostic wax-ups enabled dentists to evaluate and refine the occlusal relationships between the upper and lower teeth. This assessment ensures proper articulation, stability, and balanced distribution of forces during function. By analyzing the diagnostic wax-up, the dentist can make necessary adjustments to ensure optimal occlusion, preventing potential complications and improving treatment outcomes.
Communication with the Dental Laboratory
They act as a valuable communication tool between the dentist and the dental laboratory and provide an apparent visual reference for the dental technicians, enabling them to fabricate restorations that closely match the desired outcome. The wax-up guides the laboratory to replicate the shape, size, and contours of the teeth, ensuring precise and accurate restorations. This collaborative approach enhances the quality and efficiency of the laboratory work, leading to superior final results.
Patient Acceptance and Informed Consent
Smile design and full mouth rehabilitation are highly personalized treatments that require active patient involvement. Diagnostic wax-ups allow patients to visualize and participate in the treatment planning process. Patients can provide feedback and make informed decisions about their desired outcomes. Doing so fosters greater patient satisfaction and ensures that the final result aligns with their desired expectations, resulting in a more fulfilling result.
Predictable Treatment Outcome
Diagnostic wax-ups are crucial in achieving a predictable treatment outcome in smile design and full mouth rehabilitation. Dentists can meticulously plan and evaluate the proposed treatment approach by creating a physical or digital model of the desired final result. It enables them to anticipate potential challenges or limitations and make necessary adjustments early in the process. It also ensures that the final treatment outcome aligns with the initial treatment goals, leading to a more predictable and successful outcome for the dental professional and the patient.
TRIAD Diagnostic wax-ups or similar materials play a crucial role in smile design and full-mouth rehabilitation. They visually represent the proposed treatment outcome, allowing for better communication between the dentist and the patient. By evaluating occlusal relationships and facilitating collaboration with dental laboratories, they enhance the precision and accuracy of restorations. Furthermore, they actively involve patients in decision-making, ensuring their satisfaction with the final results.